Wherever you're joining us from for church today, we would love to help you feel at home. Take a moment and provide us with some information so that we can get in touch with you by filling out a digital connect card!
Join the Hope Online Campus Community Group
Imagine a "virtual lobby" where you can choose to strike up a conversation, make a new friend, talk about the game, share how the message is impacting you, ask for prayer––get the idea? Attending church online doesn't have to feel like an island. Get to know those in your church family from near and far. We've set up a Community Group on Facebook to help.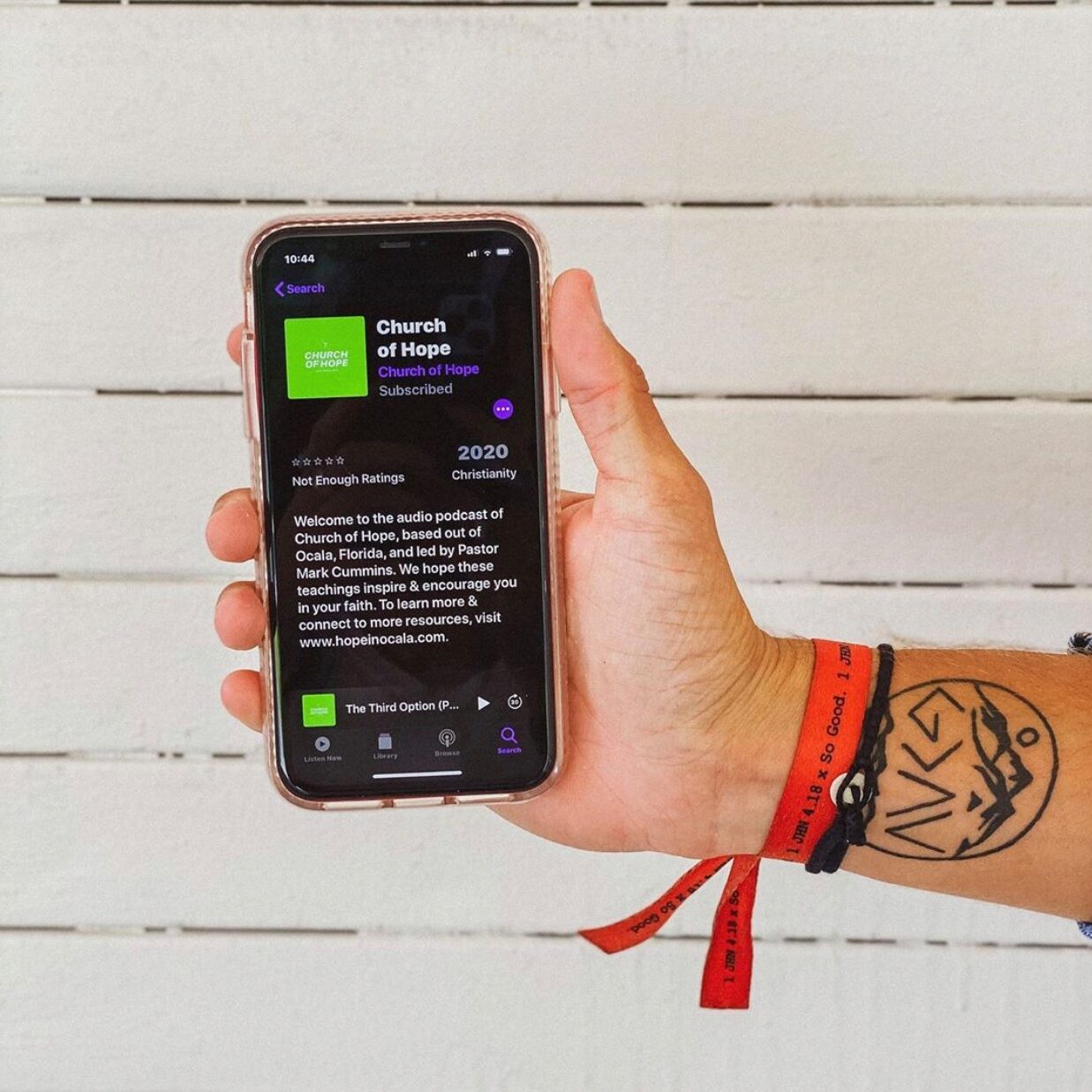 On-Demand, On-the-Go
Another way we have messages available for replay is our podcast. Be encouraged by weekly teachings on your drive to work, at the gym, while cooking dinner… Anywhere, anytime.
Join the Chat
We have pastors and chat hosts that are ready for you! You can chat on all of our streaming platforms. Make sure to say hello!
If you would like to become a chat host, fill out a digital connect card and sign up to join a Dream Team! We'd love to share more about that unique and fun serving opportunity.
Click the "share" button on whichever platform you are watching from. You can even text a friend to watch along with you. One invite could change someone's life forever!
Next Steps
Ready to take your faith journey to the next level? Head on over to our Next Steps area to see what step is right for you.
Online Campus Pastor
Emily Cummins
Emily serves as our Online Campus Pastor. She has been in numerous roles in ministry over the years and is passionate about partnering with people to discover who they are and whose they are in Christ. She's a University of Florida and College of Central Florida grad, a PK who stayed in ministry (and loves it!), and the founder of BecomingMe.TV, a resource and community for sharing stories and equipping people with biblical truths. She is passionate about storytelling, good cups of coffee, and cheering you on as you become all that God made you to be!